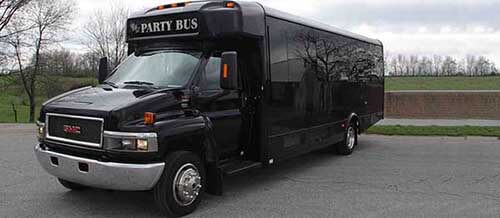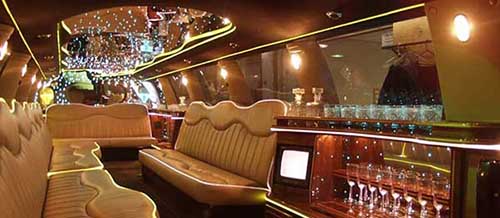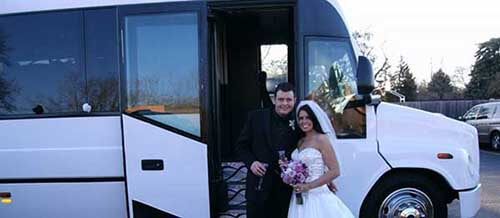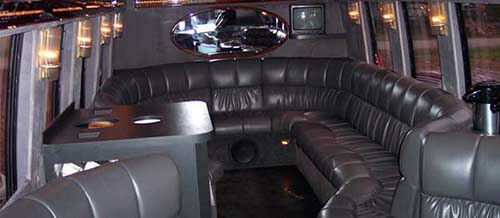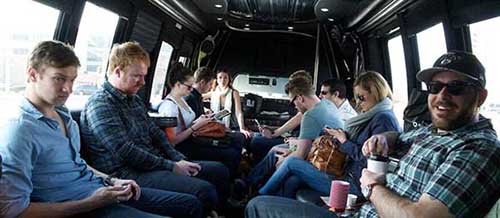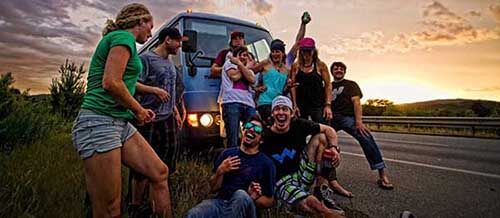 Limo Rental Prices
This day and age, there are a good many reasons for one to consider hiring a limousine to cover the transport of you and a group of friends or colleagues. Limousines are prefect for your personal celebrations and for any professional or public events you might be hosting! Perhaps it could be for your wedding, a bachelorette party for your best friend, or even for your child's prom. Or maybe you're hosting a work conference or have a fund raiser and need transport from a banquet hall to an event. Do you need more ideas? Well, you might just be due for a big night out on the town, and would like to fulfill your innate desire to be pampered while you're out with your closest friends having the time of your lives, in which case you need a limo!
You can find an affordable limo rental cost
Regardless of the special occasion or business outings that may have brought you here, there are things you can do, and knowledge of limousine services that you can use, which can save you time & money. Spending a little extra time looking for the right company match for you, may certainly do more than simply save you on your hourly rate. A limo or party bus trip can certainly involve some logistics. So, find a company who will help with the planning process. There's definitely things that you should be aware of before you begin your search. Once you have the proper knowledge, you will more effectively be able to search for the best company in your respective area. Interested? Keep reading. Because once you have all the necessary information - you'll be ready to find the best limo or party bus in your town. And, you'll get your limo rental services at a cost to rent that will be more affordably priced than you had imagined. Most importantly however, we want you to be able to get the best value (even if it's not the ultimate lowest priced).
Large Limo? Small Party Bus?
Make Comfort The #1 Consideration.
First in the line of your consideration, is the size of the vehicle with relation to the size of your group and the respective size of the folks in your group as well. Most limousine companies adhere to DOT regulations with regard to seat size and corresponding capacities of their vehicles. In most areas 14 inches is considered a sufficient seat width. Well, the reality of the matter is that not all frames are built the same, and some people may require a little more room to facilitate comfort. After all, what good is hiring a limousine just to end up cramped and uncomfortable? Right. That's what we thought too. You're here because you're seeking the ultimate in comfort and accommodation! So, keep in mind that you may want to consider a vehicle with a capacity that is advertised a bit larger than the actual number of people in your party.
Why rent a limo to be uncomfortable?
Your limo company should help you pick the perfect size!
The cost increase to upgrade the size of the vehicle to comfortably accommodate all of your guests will be negligible with respect to what you're already paying. It's one of those trade offs in life... If you're already spending this much, why not go a little further to ensure everyone's ultimate comfort? And if your entire group is chipping in on the cost, the cost difference then truly becomes not even worthy of mentioning. On that note, if you have the option of splitting the cost between guests it's a great way to save money!
Save time by knowing what most limo companies are going to ask.
To save time during your search, you're going to want to know that just about all luxury transportation companies ask the same line of questions upon your first contact with them. The information they ask for is used to find the vehicles they have available at your requested date and time and to determine the exact price. They'll need to know the date of required service, which area the pick-up is going to be, and how many passengers you'll be hosting. If you have this information ready before you pick up the phone, your call with go a lot smoother and quicker.
Save on rental cost by asking about "additional limousine service rates" before booking.
Before you book, in order to ensure that there are no additional costs, you're going to want to know what their policies entail. Do they have any hidden fees which fall into place on the day of your run? What are the policies relating to smoking? What happens if my group makes a big mess? Do they charge extra for itinerary changes? Do they charge by the mile, or charge extra for additional stops? The answers to these questions will ensure that you don't incur any additional charges after your run. If costing extra money can easily be avoided, you'll obviously want to do all you can to ensure that you pay the lowest possible amount for your trip.
Common Features:
Service readily available
Professional chauffeurs
Courteous booking agents
World-class vehicles
Vehicles insured for client protection
Licensed and inspected the DOT
Luxurious, modern interiors
CD with iPod/MP3 interfaces
All interiors clean and fresh
Deluxe flooring
GPS equipped for efficient routes
Bars with built in coolers
We are here to help you find a limo rental company known for providing

fair limo prices, great service, and exceptional value.
There are so many questions you could ask pertaining to limo service, so much to think about when providing limo rental or a party bus rental to so many unique individuals. The first thing you'll probably note... Not all limousine rental companies are created equal. After all, it is easy to provide a great limo rental price. The difficulty comes with providing great limousine rental prices along with exceptional customer service, and a stretch limo that is world class.
The best limo service company will have the best limousine drivers.
Of course, another big part of having an exceptional experience when you rent a limo comes with finding the best local professionals to work with. Will your chauffeur services offer the best people? If they do, that goes a long way to determining the level of service you get. As with most companies out there, the ones who have the best people working for them will be the ones that are most customer centric. And, they typically work more efficiently which allows lower limo rental prices. Good ownership trickles right on down the chain. Find a limousine company you enjoy working with, and everyone will be all the happier. Cost to rent won't matter as much even though you will be getting much higher value.
A good place for limousine rentals, may also provide many more convenient services...
If you are looking for convenience in more than one way, you might find that a lot of the companies out there will provide a number of different transportation options. For example, the company you contract for your wedding day limo, might offer all inclusive wedding packages. Which could also be a big benefit to your reception guests if the service offers niceties such as a wedding shuttle bus to get them safely back home (or to the hotel). While this might not reduce your total wedding expenses... It will provide you with the peace of mind in knowing that your friends & family are getting safely back home.
Not only for night-time events.
Enjoy daytime rentals for all your transportation needs!
It isn't just for special events that people hire limousines & rent party buses. Even simple matters like airport transfers can be made less stressful by hiring the right set of chauffeured wheels. Events are a common reason however, and you'd be excused for thinking that limo companies only cater to special occasions. So, what are some of the most common reasons people rent a limo? People might want a limo ride for bachelorette parties, airport related trips, sporting events, prom night, school field trips, national holidays, milestone events, Friday night on the town, or nearly any group outing... You special limo rental adventure, and how it plays out, is entirely up to you!
Know that you can save money on your trip by avoiding peak times. Demand always increases during wedding season & prom season, for example. And, higher demand puts more people working more hours with higher expense. So, rates are going to go up when demand is highest (typically spring & late summer/early fall). However, following the guidelines on this site and working with reputable companies can help you avoid unexpected charges on your limo service, save you some money on your limo rental cost, and help you have an optimum day when you rent a limo.